Native American Tea Company Holiday Tea Giveaway
Holiday Giveaway. It is your chance to win our Native American Tea Chest – Iced Tea Edition. This tea gift is a beautiful cherry wood finished tea chest features our favorite blends for making iced tea. These include our Victory Tea, Warrior's Brew, Green Tea, and Black Tea. We will also include our recipes for making these delicious and healthy blends into ice tea.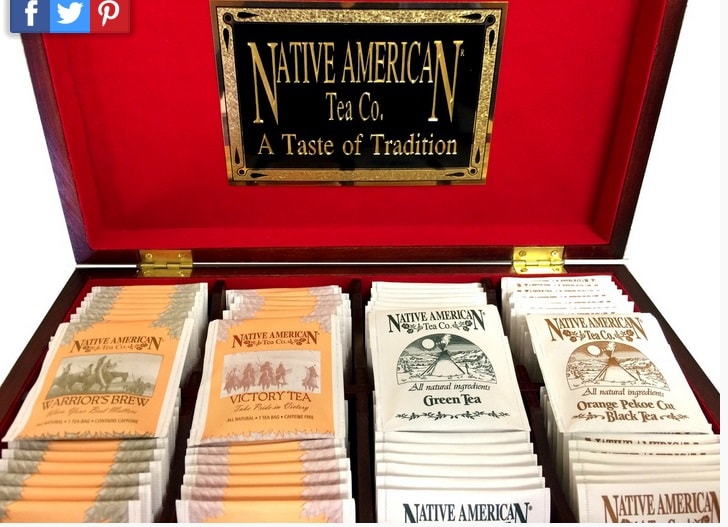 This unique product makes a wonderful tea gift for the upcoming holiday season. Two runners-up will also receive our Native American Tea Mini Sampler Iced Tea Edition featuring Victory Tea, Warrior's Brew, and Green Tea.
How it works:
After you have signed up you will be taken to our thank you page. Here, you can easily share our contest with your friends, family, and colleagues. We have set up a one click system to share to your social media. The more you share, the more points you earn. The more points you earn the better chance you have your name be drawn for one of the three prizes. To share on social media it is easy as one click. You get 10 points for sharing on Facebook and Pinterest. You get 5 points for posting to LinkedIn, Google Plus, or Twitter. For every individual that signs up under you, you get 20 points. You can also share your unique link directly through email or on your blog or other media. The more sign ups the better off you are!
*The drawing will be held December 14, 2015.
Winners announced. Check your email!