#StartAHealthyHabit Win A Year's Supply of Tea!
Win a year's supply of tea from NativeAmericanTea.com!
Start a healthy habit in 2016 by choosing tea as one of your drinks of choice! Plan your healthy lifestyle now. Are you planning to make a few healthy changes to your lifestyle? If so, then you have landed on the right page. There is no argument over the fact that in order to achieve good health, you must first bring your entire lifestyle to a complete balance that is governed by the laws defined by nature itself. Adopting a new healthy habit may not be as difficult as it may seem to be. All you need is an implementable plan in order to acclimate yourself with the new habit. The timeline of adopting a healthy habit should probably include the following:
Define your goals with your health being the primary concern
Define your priorities in an order of preference
Identify any pattern that may pop up as a hindrance during the implementation of your plan
Do not worry about the baby steps as long as you are being persistent in taking them
Make sure that you are reinforcing each and every single one of your good decision as much as you can
How would you like to know that adopting the healthy habits may begin at a rather convenient task of consuming tea? There are a number of health benefits associated with the consumption of tea.
How to Enter:
To register for this contest/giveaway, leave us a comment and tell us what healthy habit you are starting in 2016! Then click below to finish your registration!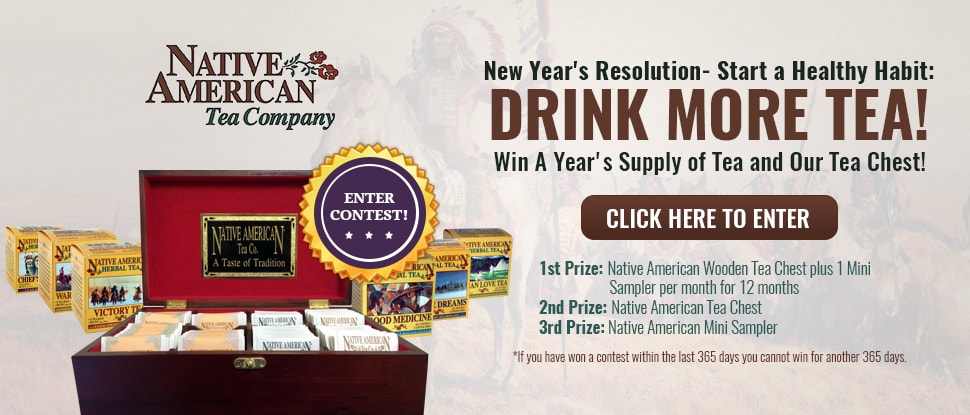 Winners announced check your email. Christina, Dolores, and Jeff! An email will be sent to you directly!